Factors To Consider When Packing A Kids Room
by Fam
5 February 2014
0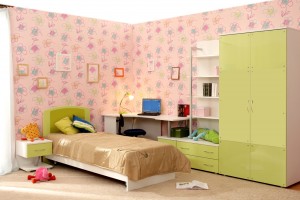 Moving house can be a stressful and daunting moment in anyone's life but the effect it can have on children is far-reaching if it is not addressed with the same care and consideration as is done with the rest of the family. In particular, it is essential that a child's room is packed with great care so that they feel comfortable and happy with the move. Below are a few steps and factors that you may like to consider when you are preparing and packing your child's room.
Communication – it is important to talk to your child about the reasons behind your move and the positive things that will happen in the new house. For instance, your child may be getting a bigger room or may be moving somewhere that is closer to their friends. If, on the contrary, you are downsizing or moving further away it is important that you point out the many other positive things i.e. that they can decorate their new room or that they will make lots of new friends. Once your child sees the positive side of the move they are more likely to join in and enjoy the process as a whole.
Planning – once your child is on board the idea of  moving then it is important to carefully plan the packing process in order to ensure a smooth and effective transition for all of the family. Categorising your child's things into essential and non-essential items can help, as can planning where items will be in the new room to help speed up the unpacking process. For instance, if there is a toy that your child can't sleep without make sure that it is in a box marked essential along with other things that are needed for bedtime, such as pyjamas and bedding. Getting your child involved with this may help to avoid any dramas after the move.
Packing – there is no way of avoiding the actual packing of boxes but there are ways of making it less stressful and more fun for all involved. For instance, packing games and competitions are good ways to involve your children and may help them think about the move in a more positive light. On a more practical level, it is important that you stick to the plan and wrap any fragile items carefully; you do not want to break any of your child's possessions on the way as this could unnecessarily unsettle them.
Labelling and Loading – once everything is packed it is important that you label the boxes clearly as per their category so that they are easier to locate in your new home.  It is also vital that you load your boxes onto the van in a logical manner. For instance, any boxes that have essential items should be put onto the moving van last so that they are one of the first boxes that can be unloaded at your new home. This should help to ensure that your move is finished as quickly and as stress-free as possible.
By taking into consideration the above factors your move will be more organised and more fun for both you and your family. It is likely that your children will feel more secure by being involved in the process and with some careful planning they will not need to go without any of their favourite things.
More tips on packing and moving here