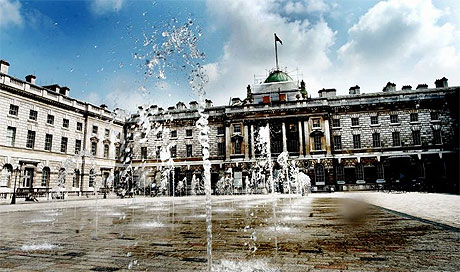 Boxes are unpacked, your room has been decorated, your new flat in London is looking neat and tidy, you have a great flatmate, but you're new to London and are in need of a good touristy day, after all the moving process wasn't easy and you deserve a break.  But, the moving process cost you a good chunk of change and your wallet is looking tight, relax, we've put together a list of FREE must see attractions located in London to check off of your list.
Royal Festival Hall
Somerset House
BFI Mediatheque
Wallace Collection
The Scoop
Sir John Soane's Museum
Hunterian Museum
Postman's Park
All Hallows By The Tower
Tate Modern
Gresham College
St Bride's Church
Often London attractions and going out in general can get expensive, especially when traveling in large groups.  However, with the right research you can become a "smart shopper" and find the best deals, packages and free things do to in London.  Of course this isn't the full list of all the incredible sights and venues that London has to offer.  To see the full listing of 50 free things to do in London, read the article here.