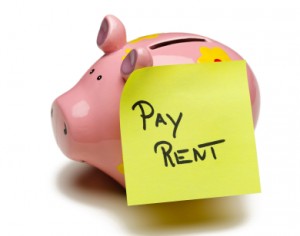 Paying rent for your London Flat is obviously the most expensive bill on your list of expenses.  Sharing a flat with someone can be beneficial to cutting the costs of living expenses.  For example, if you rent a flat on your own, bringing on a flatmate means less of a financial burden for yourself.  However, it is important to understand that both parties must pay rent on time or else consequences will ensue.  In other words, if your London flatmate won't hand you the monthly check, this will create a financial strain on yourself.
Let's figure out a few instances where figuring out how to split rent amongst your flatmate:
If your London flatmate is not on the lease, technically they do not need to pay rent by law, considering they do not appear on the lease. The only way to ensure this doesn't occur is to choose your flatmates wisely.
Is it important to clarify how you and your flatmate will be splitting rent.  If you share a 2 bedroom flat and both the rooms are the same size, then it is easy.  However if you live in a larger sizes flat with more flatmates or bedrooms, it is up to you and your flatmate(s) to decide on how to split the costs.
Once you have figured out how much each flatmate is paying, it is a good idea to sign some form of agreement.  This will help ensure a little more security and will create some kind of documentation stating that your flatmate will be paying rent on time.
It is important to set expectations for everyone in the London flat.  Setting written guidelines and expectations will help prevent anything slipping through the cracks.