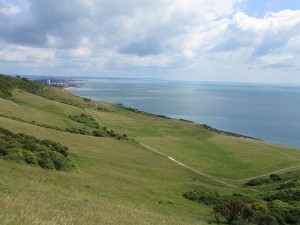 Ahhhh, the beautiful outdoors.  The sun shining, warm weather and amazing views, what could be better? Being active is a vital necessity for maintaining an active lifestyle.  The British Countryside is known for its wonderful trails and breathtaking scenery, making it a popular spot for London hikers and alike.  Hiking is an excellent way to spend quality time with your London flatmate. It is like killing two birds with one stone, you get to create a greater friendship, while exercising!
Hiking groups have been quite popular lately.  Not only are they great for socializing, but you get to be a part of a group of dedicated hikers who in return will help motivate you to become more active!  We did our research and found an awesome, local hiking group, Outdooraholics London Hiking. The group is made up of relatively younger hikers ranging from late 20s to early 40s, who live in the area.  The group is considered one of the most active hiking groups in London.
A majority of their adventures consist of day and weekend hiking adventures throughout the UK.  The hikes are quite organized and convenient as they are easily accessible through public transportation or sometimes they even arrange minibus/coaches.
According to Outdooraholics, spots fill up quickly for trips as many hikers come back in repeats.  In order to better your chances of landing a spot, it is recommended to join their waiting list by singing up early.