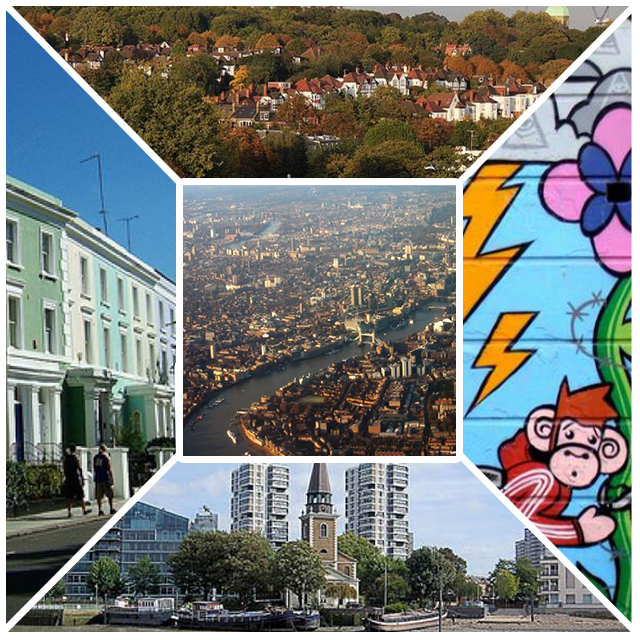 London, as is typical of old cities which have grown up over time, is a great sprawling mess. Devoid of the rigid highway system of a more modern city such as Los Angeles, or the rigidly planned and structured New York City, London stands alone.
Huge efforts have been made to try and define London over the years. Every time the areas of London are officially defined they are called the 'conclusive' London boundaries. Every time. Then every time they change, people are confused and nothing really makes sense – but people recover and get used to the changes…. then they change again.
At Mind the Flat, we felt it was important to define the different areas of London, both as a useful reference (to be able to catch people out – you're welcome) and to avoid any confusion. We will start with the difference between Inner and Outer London.
Inner London – Westminster, Wandsworth, City of London, Hammersmith and Fulham, Kensington and Chelsea, Tower Hamlets, Southwark, Lambeth, Newham, Islington, Hackney, Camden, Lewisham, Haringey
Outer London – Barking and Dagenham, Bexley, Havering, Croydon, Redbridge, Sutton, Bromley, Hillingdon, Waltham Forest, Enfield, Harrow, Greenwich, Kingston upon Thames, Hounslow, Barnet, Brent, Merton, Ealing, Richmond upon Thames
Regrettably (and unfortunately fairly typically), there are two separate distinctions of Inner and Outer London. The first is an official version, in which City of London is excluded entirely and Newham and Haringey are in Outer London, with Greenwich is considered to be in Inner London.
There is then the statistical distinction (the one in bold above) used for the census, which we use, as when talking about distinctions, we tend to refer constantly to statistical data and thus we feel that the statistical definition of Inner and Outer London is more relevant.
Next come the London areas. There will be surprises for many here as the newest (2011) segments of London differ greatly from historical distinctions. London is currently divided into North, South, East, West and Central.
North London – (N, NW) Barnet, Enfield, Haringay
South London – (S, SW) Bromley, Croydon, Kingston Upon Thames, Wandsworth, Sutton, Merton
West London – (W, NW, SW) Brent, Ealing, Hammersmith and Fulham, Harrow, Hounslow, Hillingdon, Richmond Upon Thames
East London – (E, SE) Barking & Dagenham, Bexley, Greenwich, Lewisham, Hackney, Havering, Newham, Redbridge, Tower Hamlets, Waltham Forest
Central London (SE, SW, N, E) Camden, City of London, Kensington and Chelsea, Islington, Lambeth, Southwark, Westminster
It can be seen that there are significant differences between the traditional London areas, and the actual ones. North and South London in particular, lose much of their traditional culture to the newly created, Central London.
We hope that this clarifies both the distinctions that we at Mind the Flat make, but that other people make as well.